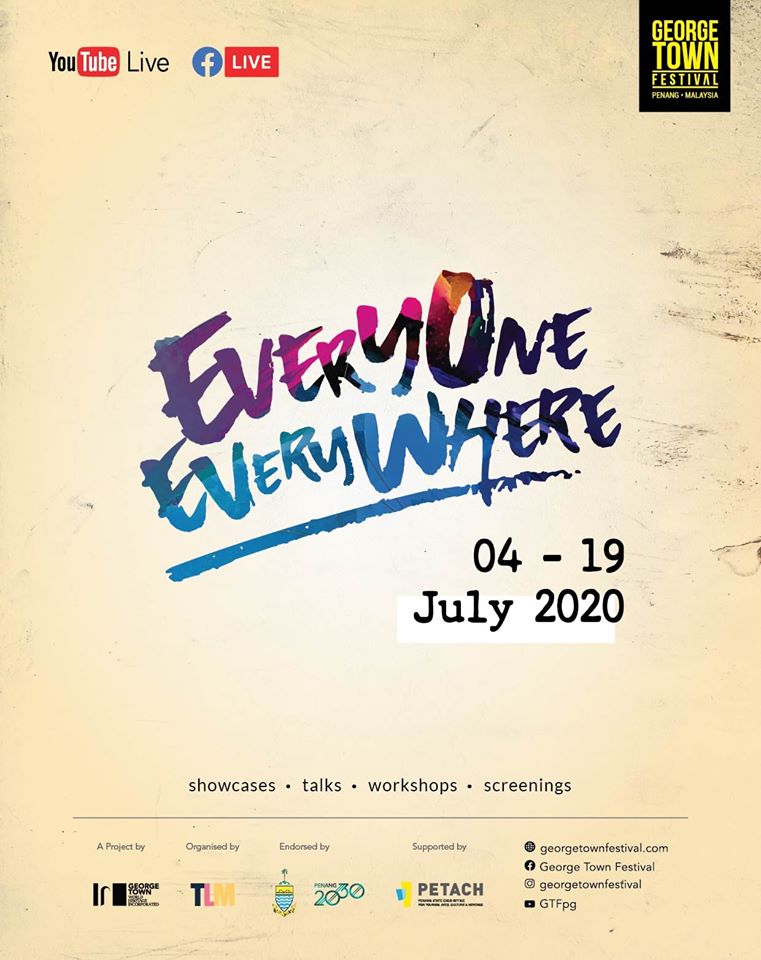 Yeoh: More Interesting Programmes Coming Up until 26 July
GEORGETOWN – Absolute Penang recorded 44k outreach with 12k views and 230 shares since last night. This special virtual art and culture programme endorsed by the Penang State Government through George Town Festival organising team has gained excellent response and brought confidence to the State Government to move forward to the digital era, said the Penang State EXCO for Tourism, Arts, Culture and Heritage, YB Yeoh Soon Hin.
Yeoh said, as the nation adjusts to the next norm during the coronavirus pandemic, George Town Festival (GTF) is taking the Festival online.
"Happening from 4 to 26 July, the digital Festival will present virtual showcases, talks, and workshops – along with a post-GTF bonus screening on 26 July – related to visual art, theatre, music, dance, and film. Absolute Penang, is one of the programmes among them which was streamed live on 7 July 2020, from 7pm – 9pm."
Yeoh said based on the report on Facebook, 'Absolute Penang' garnered an overwhelming response from members of the public.
"This programme reached out to over 44k Facebook users, and got 12k viewers in total." He said with the theme 'Everyone Everywhere', the Festival continues to make arts accessible to everyone – from the festival-goers to the art communities and the general public, regardless of age, ethnicity or background – while re-inventing the Festival experience to create a never-before-seen virtual experience.
"There are more interesting programmes coming up until 26 July." Festival-goers and art lovers can get the full programme line-up at https://www.facebook.com/GeorgeTownFestival.