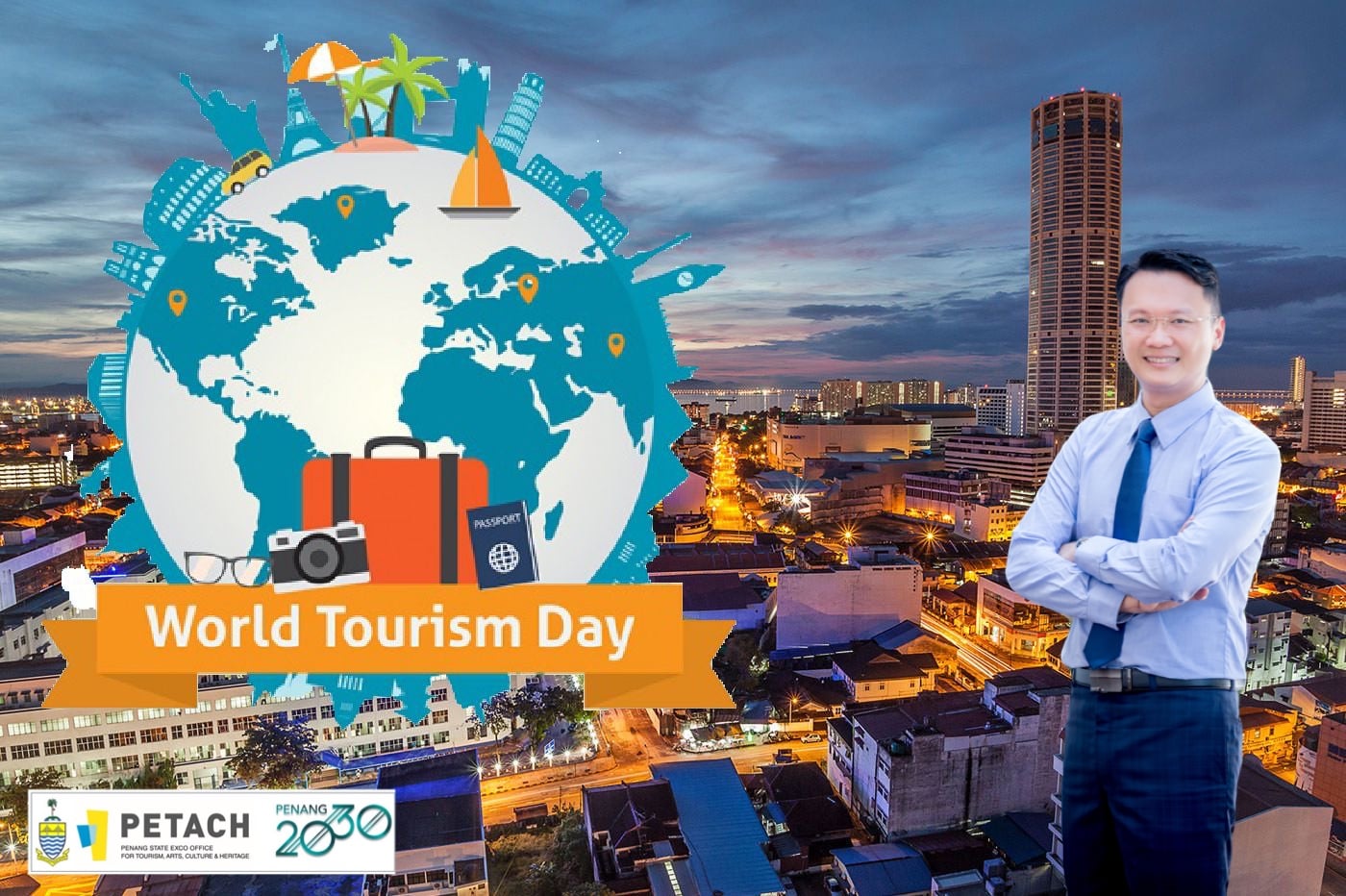 George Town: Penang joins other nations across the globe in commemorating the annual World Tourism Day in a responsible manner.
The Experience Penang 2020 campaign launched to catapult the state's tourism sector faced a setback as a result of the widespread impacts caused by the Covid-19 pandemic.
Penang State EXCO for Tourism and Creative Economy (PETACE) YB Yeoh Soon Hin said that the string of programmes initially planned to spur Penang's tourism sector had to cease due to the pandemic.
"Covid-19 is an unprecedented and unwarranted crisis and also a challenge to the tourism industry where Penang has no exception. This calls for an urgent need to reset and redirect our tourism's future. We have to recalibrate our strategies that could keep our industries alive.
"Although we are solely dependent on domestic tourism, for the time being, we are doing our best to build resilience and sustainability.
"Several establishments were formed to revive our tourism, including Penang Tourism Economy Recovery Advisory Board and Tourism Penang Next Normal Taskforce where Penang State is the first in the nation to kick start the recuperation measures," he said in a statement.
Yeoh added that the state government has been promoting less popular destinations such as Balik Pulau, Teluk Bahang and Seberang Perai, as an initiative to uphold inclusivity in efforts to reach out to more local communities.
"These initiatives will diversify Penang's tourism products and allow the state to reap its economic benefits from the opportunities and jobs it creates" he added.
Yeoh also encouraged travellers to secure the latest travel promotions by browsing penangtraveldeals.com, which offers substantial savings ranging from accommodations, attractions and tours.
He also urged everyone to strictly adhere to the standard operating procedures and practise "Responsible Tourism", an initiative spearheaded by PETACE.
Reflecting on this pivotal period of complication, Penang State Government intends to present the contextual reasoning as to why the idea and concept of Responsible Tourism are mooted and articulated. Of paramount importance is an understanding of responsibilities of all levels in striving the balance between public health concern and economic benefit.
Above all, the State Exco Office for Tourism and Creative Economy (PETACE) under the leadership of Yeoh is working towards rebuilding the tourism and creative industries of the state in a sustainable and inclusive approach to stimulate continuous economic growth while putting the safety, health and wellbeing of the people as priority. There are lessons learned for all to be better prepared for similar crises should it arise in the future.